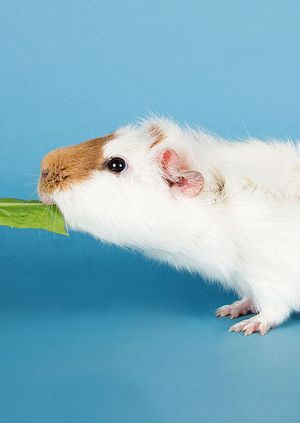 Wild Life Drawing: Guinea Pigs and Rabbits
26th Mar 2023 11am - 1pm
Add to Calendar
Event Details
We are hopping into spring this March with some totally gorgeous Guinea Pigs and Rabbits. There is much to learn about these small creatures, for example did you know that guinea pigs have one of the widest ranges of vocalisations in the animal kingdom? Their noises include 'wheeking' to 'rumbling' and 'chirping' to name just a few. Rabbits on the other hand are much quieter, but are great listeners- they are able to rotate their ears 180 degrees to precisely pinpoint far off sounds.
The class will begin with an introduction and drawing demo by wildlife artist Laura Cuppage who will be on hand throughout the session to guide you through the process of drawing animals from life. The animals we will be drawing are all residents at the wonderful Spitalfields City Farm, and will be brought along by their expert carer Jenny, who will be happy to answer all your questions on both the guineas and rabbits, and life at the farm. While we draw we will discuss responsible pet ownership and small breed welfare.
The class is open to all abilities. Wether you're a dab hand or an absolute beginner, with our top tips on drawing moving models we will have you sketching away in no time. We will provide everything you need to draw- drawing boards, paper and a colourful array of materials- but do feel free to bring along any of your favourite drawing materials if you'd like to.
Here at Wild Life Drawing we are a small team who are dedicated to animal welfare. We only ever work with the finest animal handlers, who treat their animals with care and respect, and healthy animals that are happy being around humans.