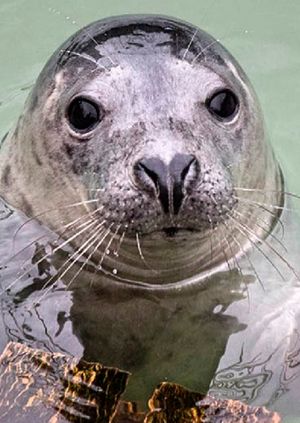 Wild Life Drawing Online: Seal Pups (Live)
11th Dec 2022 10:30am - 12pm
This is a live-stream event
Add to Calendar
Event Details
Prepare yourselves for a whole lot of blubbery cuteness because for our online Christmas special this year, we are drawing seal pups! These sweet puppies of the sea get their wonderful tubbiness from their mother's milk, which has an incredibly high fat content that makes it is as thick as custard!
We are excited to be teaming up with our friends down at the Cornish Seal Sanctuary for this live online class. Every year during pupping season (September- March) the sanctuary take in around 70 seal pups. Wether they've been separated from their mums, are injured or malnourished, the sanctuary provide a safe home to the youngsters where they can get back on their flippers until they're ready be released back into the wild. While we draw we will hear the individual stories of each of our precious models, how they ended up at the rescue centre, their progress and the plans for their release.
The class with be lead by artist and wildlife enthusiast Laura Cuppage who will begin with her top animal drawing tips. We will be drawing the seal pups as they move about their enclosures freely, so Laura will provide plenty of advice on sketching moving models. We will be shown around the sanctuary by one of the expert members of the education team, who will be happy to answer your questions, and will have lots of super seal facts to share throughout the session.
The class is open to people of all artistic abilities- wether you're a dab hand or an absolute beginner! The basic materials you need to take part are paper, a pencil, eraser and sharpener, but of course you are more than welcome to work in whatever materials you enjoy or have to hand. Please get in touch if you need advice on materials, we're happy to help. You will be emailed the reference images, instructions and the Zoom link to join 48 hours before the event is due to start, or in good time if you booked your ticket closer to the event.
50% of ticket profits will go to Cornish Seal Sanctuary.