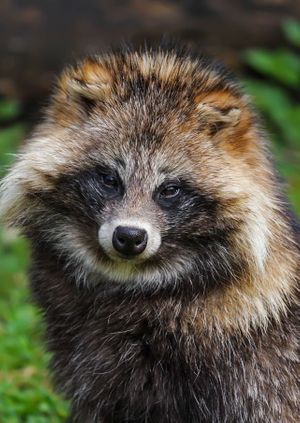 Wild Life Drawing Online: Tanukis (Live)
27th Nov 2022 3pm - 4:30pm
This is a live-stream event
Add to Calendar
Event Details
We are so looking forward to this upcoming class, where we will be drawing an adorable and unusual species- the Tanuki! Also known as Japanese Raccoon Dogs, this ancient canine species play an important role in the folklore of their native Japan. They are often depicted as shapeshifters, who can turn to humans and sing songs. As this is a live class, we will have to wait and see if our models feel like performing a number for us on the day!
The class will be live streamed from the wonderful Ark Wildlife Park, where we will be joined by the sanctuary's founder Jamie, who always inspires us with his passion, knowledge and dedication to the rescued exotic animals he cares for. Jamie will join us from inside the tanuki enclosure, so we will have a great up close view of the whole gang.
The class with be lead by artist and wildlife enthusiast Laura Cuppage who will begin with her top wildlife drawing tips. We will be drawing the tanukis as they move about their enclosure freely, so Laura will provide plenty of advice on sketching moving models. Jamie will be happy to answer your questions, and will have lots of fun tanuki facts to share throughout the session.
The basic materials you need to take part are paper, a pencil, eraser and sharpener, but of course you are more than welcome to work in whatever materials you enjoy or have to hand. Please get in touch if you need advice on materials, we're happy to help! You will be emailed the reference images, instructions and the Zoom link to join 48 hours before the event is due to start, or in good time if you booked your ticket closer to the event.
50% of ticket profits will go to Ark Wildlife Park.