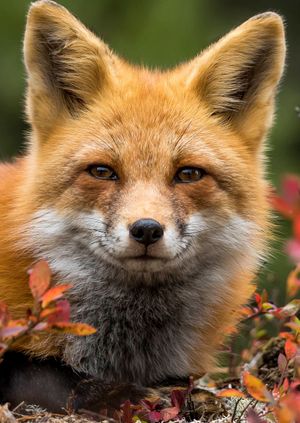 Wild Life Drawing Online: Foxes
24th Sep 2022 11am - 12:30pm
This is a live-stream event
Add to Calendar
Event Details
Love them or loathe them, foxes are the true cultural icons of our ecosystem here in the UK. Clever, curious and charming (well, we think so!) foxes seem to occupy the evolutionary spot between cats and dogs. Technically they fall into the canine family, but share many attributes with felines, including their slitted pupils and their motion sensing vision that detects prey. When it comes to eating, foxes ain't fussy! Despite being carnivorous by nature, foxes are true scavengers – something city dwellers will attest to on bin day! Sadly fox populations around the world are still affected by the despicable 'sport' of fox hunting, the fur trade and more recently – the illegal pet trade. For this class we will be meeting and drawing Dexter and Shadow, two silver foxes (a colour mutation, not stylish older males!) Sox, a classic red fox and Lana, an melanistic albino red fox – all rescued from the illegal pet trade.
For this live class we will be revisiting Ark Wildlife Park, where we will be hosted by the sanctuary's founder, Jamie. He created Ark in order to help combat the suffering caused by exotic animal trading, which is a highly profitable illegal industry that is often run by the same organised criminals who traffic humans. Through their work at Ark, Jamie and his team have been able to improve the lives of hundreds of animals over the years, rescuing and rehoming an array of gorgeous creatures who thankfully now lead happy lives and are properly cared for.
The class will be hosted by artist and animal lover Laura Cuppage, who will take you through the basics of drawing foxes, starting off with simple shapes, studying the anatomical features and then adding details and character. As this is a live class the foxes will be moving around freely, so Laura will give you some handy hints for drawing moving models. She will be on hand throughout the class to help with your sketches, and there will be plenty of time for questions about both your drawings and the animals.
The basic materials you need to take part are paper, a pencil, eraser and sharpener, but of course you are more than welcome to work in whatever materials you enjoy or have to hand. Please get in touch if you need advice on materials, we're happy to help! You will be emailed instructions and the Zoom link to join 48 hours before the event is due to start, or in good time if you booked your ticket closer to the event. If you have not received your email 24 hours before the class please check your junk mail or get in touch with Laura on laura@wildlifedrawing.co.uk
50% of ticket profits will be donated to Ark Wildlife Park.