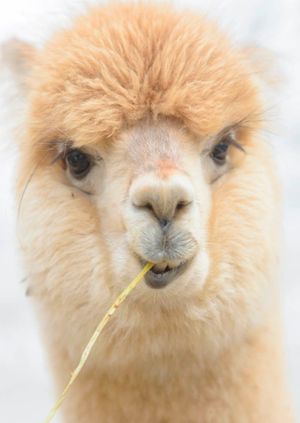 Wild Life Drawing: Alpacas
13th Aug 2022 12pm - 2pm
Add to Calendar
Event Details
Very excited to back at Vauxhall City Farm to meet and draw their new herd of cute and curious Alpacas. We will be getting up close and personal with these woolly wonders as we draw them from right inside their paddock! The class will begin with an introduction from Farmyard Manager Sophie, where we'll learn all about the Alpacas (excellently named Rolo, Toffee and Cookie) their unique personalities and lives on the farm as well as discussing the properties of their fleece, their incredible history with ancient humans and their stylish haircuts! Jennie will demonstrate how to sketch alpacas from life, as well as providing creative guidance and helpful hints throughout. And as well as drawing – if we're lucky – we may be able to feed and stroke the alpacas too.
Vauxhall City Farm is an oasis of nature and animals amid the bustle of London, which benefits the local community with a wide range of projects including maintaining and developing a free natural space in the heart of the city, providing environmental education for local children and school groups plus a variety of outreach and work experience programs.
The drawing class is open to all, from beginners to advanced and children aged 8 and above are welcome as long as they are accompanied by an adult also taking part in the drawing class. All drawing materials are supplied, including paper, but please feel free to bring colours or any other specific media you might like to use. The aim is to inspire a sense of appreciation and understanding for the animals and their welfare in the wider world.
Wild Life Drawing is working with the finest animal handlers, sanctuaries and organisations to put on these event – the welfare of the animals is our highest priority.
Booking with a Gift Voucher
If you would like to book this class with a new gift voucher then please enter the five digit code in the promo code box at checkout to redeem this class. If you have old gift voucher (the code should start with WLD...) or if you have a voucher from another vendor (The Indytute or Not on the High Street) then please email us at info@wildlifedrawing.co.uk quoting the code to book your place on this class.
Tickets are non-refundable and non-exchangable but can be transferable to another name. If you have any questions, don't hesitate to get in touch with Jennie on: info@wildlifedrawing.co.uk