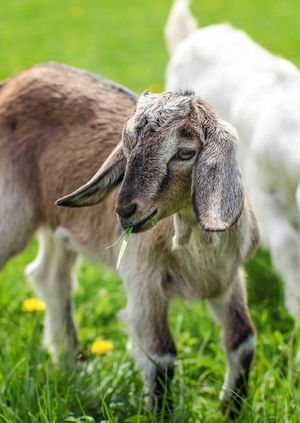 Wild Life Drawing: Farm Tour
17th Jul 2022 12pm - 2pm
Add to Calendar
Event Details
After the success of our last Farmyard Drawing Tour, we've got another date at Hackney City Farm to coincide with the arrival of baby kids (goats, not children!), another litter of piglets to mum Dido and brand new additions to the farm – Willow the donkey and her baby foal Bear! The two hour class will gently guide you around the farmyard and the paddocks at the height of summer, with the opportunity to meet and sketch all the delightful babies, as well as the resident sheep, the mischievous goats, the cheeky ducks, noisy geese, donkeys and ponies. Farm animal expert Michelle Frank will be introducing us all to the animals, with plenty of fun facts, welfare information and practical tips about how we can make a positive difference to the lives of farm animals.
Hackney City Farm is a small patch of charming countryside in the heart of Hackney. Functioning as a charity, it is free to visit and supports the local community with its vegetable garden, volunteering projects and opportunities for school children to gain a valuable insight into growing food and caring for the environment. £10 (one third) from each ticket sold will be donated to Hackney City Farm.
The drawing class is open to all ages and abilities. We only ask that children are accompanied by an adult also taking part in the class. We will provide the paper, drawing boards and a colourful array of materials for you to experiment with, but please do feel free to bring along any specific media that you enjoy using. Drawing tips and guidance will be provided throughout the session, with an in-depth demonstration of how to draw animals from life at the beginning of the class. The aim of these drawing classes is to inspire a sense of appreciation and understanding for animals and their welfare in the wider world.
Please note that this is an outdoor class taking place on the farm, so appropriate footwear and clothing must be worn. We'll have our fingers crossed for good weather, but if the heavens are due to open we will be in touch ASAP with a plan B.
Booking with a Gift Voucher
If you would like to book this class with a new gift voucher then please enter the 5-6 digit code at checkout to redeem this class. If you have a voucher from another vendor (The Indytute or Not on the High Street) then please email us at info@wildlifedrawing.co.uk quoting the code to book your place on this class.
Tickets are non-refundable but can be transferable to another name. If you have any questions, don't hesitate to get in touch with Jennie on: info@wildlifedrawing.co.uk