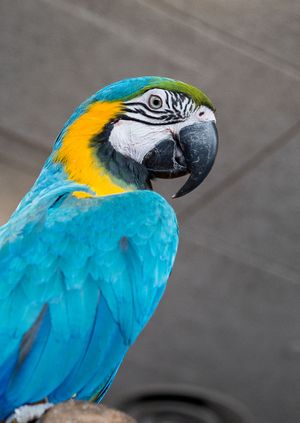 Wild Life Drawing: Parrots
12th Jun 2022 11am - 1pm
Add to Calendar
Event Details
Delighted to announce another day of drawing classes with our colourful, characterful parrots at the Town Hall Hotel to celebrate the summertime. We'll be meeting and drawing four vividly colourful Macaws – Scarlet, Blue & Gold, Blue Throated and a Hyacinth Macaw. These beautiful birds will be accompanied by one of the UK's leading parrot experts – aptly named Barrett – who works to boost populations of rare and endangered species in the wild. We will learn all about these colourful and charismatic birds; their intelligence and ability to talk, their lives in the wild and the many conservation issues affecting the birds in rainforests across the world.
10% of each ticket will be donated to the World Parrot Trust. Rooted in science, this charity is dedicated to saving the world's parrot population by bringing together experts and conservationists to action effective programs to protect the birds and their habitats.
All drawing materials are supplied, including paper and drawing boards, but please feel free to bring colours or any other specific media you might like to use. We'll start with some fun drawing exercises and plenty of practical tips to get everyone started, and creative guidance will be provided throughout the session. The aim of these drawing classes is to inspire a sense of appreciation and understanding for the animals and their conservation in the wider world.
Wild Life Drawing is working with the finest animal handlers, sanctuaries and organisations to put on these events. All the animals that attend the sessions are well used to humans and different environments and are always accompanied by experienced handlers, their welfare is our highest priority. Barrett Watson is one of the most distinguished parrot experts in the UK and he provides a vast amount of educational information for responsible parrot ownership, campaigns against wing-clipping and is a published author on the species.
Booking with a Gift Voucher
If you would like to book this class with a new gift voucher then please enter the five digit code in the promo code box at checkout to redeem this class. If you have old gift voucher (the code should start with WLD...) or if you have a voucher from another vendor (The Indytute or Not on the High Street) then please email us at info@wildlifedrawing.co.uk quoting the code to book your place on this class.
Tickets are non-refundable but can be transferable to another name. If you have any questions, don't hesitate to get in touch with Jennie on: info@wildlifedrawing.co.uk
*Species attending the session are subject to change as only happy and healthy parrots are brought along.