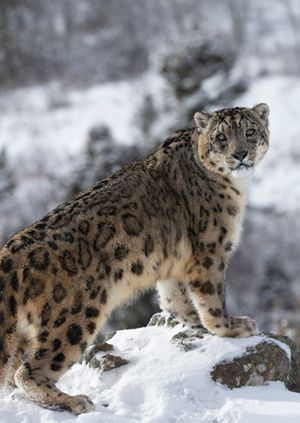 Wild Life Drawing Online: Snow Leopards
15th Feb 2022 7pm - 8:30pm
This is a live-stream event
Add to Calendar
Event Details
Join us for a cosy evening drawing the mysterious and majestic Snow Leopard. This elusive species has roamed the mountainous regions of Central Asia for millennia, using its powerful physiology to scale steep slopes with ease. Thanks to their incredible camouflage and stealth, these formidable hunters are often referred to as the "ghosts of the mountains". Snow leopards are solitary, nomadic creatures and constantly move around their large territories to hunt, leaving markings to prevent other cats from moving in. 
Tragically there are many threats facing this species and they are considered to be critically endangered. The same usual culprits of poaching, habitat loss and human conflict are the most pressing issues, and it is thought that there may be as few as 4000 snow leopards left living in the wild. For this class we will be connecting to The Snow Leopard Trust to learn more about the conservation of these beautiful wild cats, and what we can do to help. We will be joined online by John Klees, who works at the trust's headquarters in Seattle. John will teach us all about this vulnerable species, and the research and conservation work that he and the SLT team are doing across Asia to try to save them. 
The class will be hosted by Wild Life Drawing founder and artist Jennie Webber, who will take you through the basics of drawing snow leopards, starting off with simple shapes, studying the anatomical features and then adding details and character. We will be working from a series of high quality reference material, and Jennie will focus on one image for a detailed sketch which she will guide you through step by step. She will be on hand throughout the class to help with your drawings, and provide plenty of tips and advice.
The basic materials you need to take part are paper, a pencil, eraser and sharpener, but of course you are more than welcome to work in whatever materials you enjoy or have to hand. Please get in touch if you need advice on materials, we're happy to help! You will be emailed instructions and the Zoom link to join 48 hours before the event is due to start, or in good time if you booked your ticket closer to the event. If you have not received your email 24 hours before the class please check your junk mail or get in touch with Jennie on info@wildlifedrawing.co.uk
50% of your ticket price will be donated to The Snow Leopard Trust.