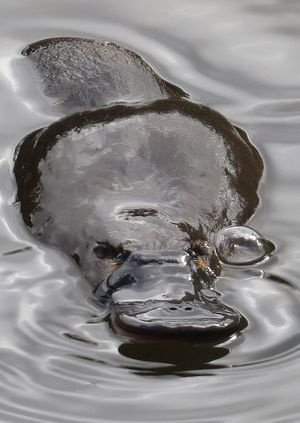 Wild Life Drawing Online: Platypuses
11th Jan 2022 7:30pm - 9pm
This is a live-stream event
Add to Calendar
2022-01-11 19:30:00
2022-01-11 21:00:00
Europe/London
Wild Life Drawing Online: Platypuses
For this class we will be heading back down to Australia, to learn all about possibly the strangest animal on earth: the Duck Billed Platypus! These peculiar creatures really are a one of a kind- there is so much that makes them stand out as true oddballs. Mammals that have beaks and lay eggs? Yup. Electrolocation to sense their prey? You bet. Venomous spurs on their hind feet? Sure, why not. Evolution really went to town with these guys. So much so that when European scientists first examined a preserved platypus body in 1799, they were convinced it was a hoax composed of body parts of several different species! So many questions arise when learning about these animals, which is why we are very happy to be joined by just the man to answer them- Geoff Williams, who works at the brilliant organisation Australian Platypus Conservancy. Geoff has been working with platypuses for over 30 years and has plenty of great stories to share about them. He will tell us all about the work he and his colleagues do in the field monitoring platypus populations, and the conservation issues facing the species. The class will be hosted by Wild Life Drawing founder and artist Jennie Webber, who will take you through the basics of drawing platypuses. We will be working from a collection of high quality reference images, and Jennie will focus on one image for a detailed study. She will guide you through the drawing process, starting off with simple shapes, studying the anatomical features and then adding details and character. There will be plenty of time for questions about both your drawings and the animals. The basic materials you need to take part are paper, a pencil, eraser and sharpener, but of course you are more than welcome to work in whatever materials you enjoy or have to hand. Please get in touch if you need advice on materials, we're happy to help! You will be emailed instructions and the Zoom link to join 48 hours before the event is due to start, or in good time if you booked your ticket closer to the event. If you have not received your email 24 hours before the class please check your junk mail or get in touch with Jennie on info@wildlifedrawing.co.uk50% of your ticket price will be donated to Australian Platypus Conservancy. https://wildlifedrawing.eventcube.io/events/36371/wild-life-drawing-online-platypuses
Live virtual stream event
Event Details
For this class we will be heading back down to Australia, to learn all about possibly the strangest animal on earth: the Duck Billed Platypus! These peculiar creatures really are a one of a kind- there is so much that makes them stand out as true oddballs. Mammals that have beaks and lay eggs? Yup. Electrolocation to sense their prey? You bet. Venomous spurs on their hind feet? Sure, why not. Evolution really went to town with these guys. So much so that when European scientists first examined a preserved platypus body in 1799, they were convinced it was a hoax composed of body parts of several different species!
So many questions arise when learning about these animals, which is why we are very happy to be joined by just the man to answer them- Geoff Williams, who works at the brilliant organisation Australian Platypus Conservancy. Geoff has been working with platypuses for over 30 years and has plenty of great stories to share about them. He will tell us all about the work he and his colleagues do in the field monitoring platypus populations, and the conservation issues facing the species.
The class will be hosted by Wild Life Drawing founder and artist Jennie Webber, who will take you through the basics of drawing platypuses. We will be working from a collection of high quality reference images, and Jennie will focus on one image for a detailed study. She will guide you through the drawing process, starting off with simple shapes, studying the anatomical features and then adding details and character. There will be plenty of time for questions about both your drawings and the animals.
The basic materials you need to take part are paper, a pencil, eraser and sharpener, but of course you are more than welcome to work in whatever materials you enjoy or have to hand. Please get in touch if you need advice on materials, we're happy to help! You will be emailed instructions and the Zoom link to join 48 hours before the event is due to start, or in good time if you booked your ticket closer to the event. If you have not received your email 24 hours before the class please check your junk mail or get in touch with Jennie on info@wildlifedrawing.co.uk
50% of your ticket price will be donated to Australian Platypus Conservancy.