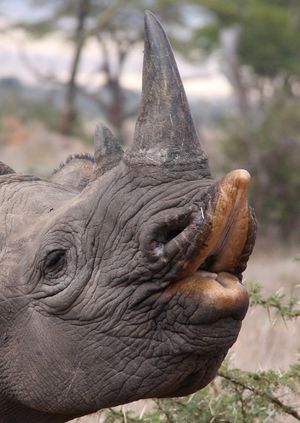 Wild Life Drawing Online: Rhinos
21st Jul 2021 7pm - 8:30pm
This is a live-stream event
Add to Calendar
Event Details
For our next online class we will be teaming up with global charity Save the Rhino to draw and learn all about rhinoceros. Rhino poaching across the world has reached crisis point, with three of the five rhino species listed as critically endangered – and two species with less than 80 animals left. Save the Rhino are dedicated to protecting the remaining rhino populations through community-led programs, reducing the illegal trade in rhino horn and preventing further habitat loss for these beautiful, yet much exploited animals. Despite all the heartbreaking conservation issues surrounding rhinos we will still be bringing plenty of positivity to this class, with lots of amazing rhino facts and ways in which we can get involved to help.
The class will begin with an introduction to the different rhino species and the work of Save the Rhino from Jon Taylor, Managing Director of the charity. Then WLD founder and artist Jennie Webber will take you through the basics of drawing rhinos from reference images with a demonstration of the shapes, proportions and anatomical features to identify as well as being on hand to feedback or dish out creative advice throughout the whole session.
A downloadable Reference Media Pack containing images and footage of different rhinoceros species will be supplied with the Zoom link. The basic materials you need to take part are paper, a pencil, eraser and sharpener, but of course you are more than welcome to work in whatever materials you enjoy or have to hand. Please get in touch if you need advice on materials, we're happy to help! You will be emailed the media pack, instructions and the Zoom link to join 48 hours before the event is due to start, or in good time if you booked last minute. If you haven't received the email, do check your junk mail first and then get in touch and we'll make sure you have it before the event is due to take place. You just need one ticket per device, not per person.
If you have not received your email before the class please check your junk mail or get in touch with Jennie on info@wildlifedrawing.co.uk
50% of your ticket price will be donated to the Save the Rhino.
Image credit: Phil Perry.