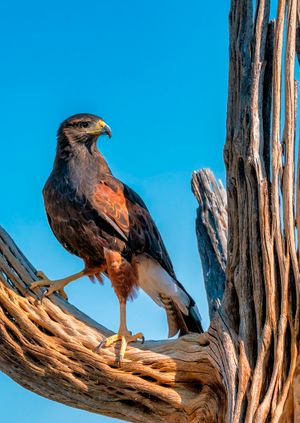 Wild Life Drawing: Desert Birds
1st Aug 2021 11am - 1pm
Add to Calendar
2021-08-01 11:00:00
2021-08-01 13:00:00
Europe/London
Wild Life Drawing: Desert Birds
Very excited to be bringing Wild Life Drawing to Bermonds Locke, a beautiful new hotel near London Bridge. Their interiors are inspired by the desert – think warm tones, cacti and low hanging suns. We're running with this theme and hosting two in-person Wild Life Drawing classes in their open air courtyard across the summer. The first is Desert Birds, and we'll be meeting and sketching three avian species that make their home in the desert, with the ability to hunt, breed and survive in the extreme temperatures. Harris Hawks, Red-tailed Hawks and Great Horned Owls will be our feathered models for the day, accompanied by the expert and dedicated team at Sky Birds of Prey. We'll be discussing hunting techniques, bird conservation across the world and the welfare issues in the sport of falcon racing.The drawing class is open to all, from beginners to advanced. All drawing materials are supplied, including paper, but please feel free to bring colours or any other specific media you might like to use. Children aged 8 and above are more than welcome as long as they are accompanied by an adult also taking part in the class. The aim is to inspire a sense of appreciation and understanding for the animals and their conservation in the wider world.Booking with a Gift VoucherIf you would like to book this class with a new gift voucher then please enter the five digit code at checkout to redeem this class. If you have old gift voucher (the code should start with WLD...) or if you have a voucher from another vendor (The Indytute or Not on the High Street) then please email us at info@wildlifedrawing.co.uk quoting the code to book your place on this class.Wild Life Drawing is working with the finest animal handlers, sanctuaries and organisations to put on these events – the welfare of the animals is our highest priority.  Tickets are non-refundable but can be transferable to another name. If you have any questions, don't hesitate to get in touch with Jennie on: info@wildlifedrawing.co.uk https://wildlifedrawing.eventcube.io/events/31287/wild-life-drawing-desert-birds
157 Tower Bridge Road, London, SE1 3LW
Event Details
Very excited to be bringing Wild Life Drawing to Bermonds Locke, a beautiful new hotel near London Bridge. Their interiors are inspired by the desert – think warm tones, cacti and low hanging suns. We're running with this theme and hosting two in-person Wild Life Drawing classes in their open air courtyard across the summer. The first is Desert Birds, and we'll be meeting and sketching three avian species that make their home in the desert, with the ability to hunt, breed and survive in the extreme temperatures. Harris Hawks, Red-tailed Hawks and Great Horned Owls will be our feathered models for the day, accompanied by the expert and dedicated team at Sky Birds of Prey. We'll be discussing hunting techniques, bird conservation across the world and the welfare issues in the sport of falcon racing.
The drawing class is open to all, from beginners to advanced. All drawing materials are supplied, including paper, but please feel free to bring colours or any other specific media you might like to use. Children aged 8 and above are more than welcome as long as they are accompanied by an adult also taking part in the class. The aim is to inspire a sense of appreciation and understanding for the animals and their conservation in the wider world.
Booking with a Gift Voucher
If you would like to book this class with a new gift voucher then please enter the five digit code at checkout to redeem this class. If you have old gift voucher (the code should start with WLD...) or if you have a voucher from another vendor (The Indytute or Not on the High Street) then please email us at info@wildlifedrawing.co.uk quoting the code to book your place on this class.
Wild Life Drawing is working with the finest animal handlers, sanctuaries and organisations to put on these events – the welfare of the animals is our highest priority. Tickets are non-refundable but can be transferable to another name. If you have any questions, don't hesitate to get in touch with Jennie on: info@wildlifedrawing.co.uk