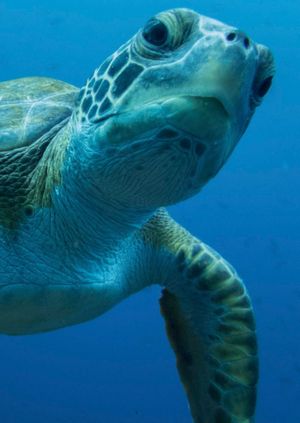 Wild Life Drawing Online: Galapagos Animals
23rd Mar 2021 7pm - 8:30pm
Add to Calendar
Event Details
Next we'll be journeying to the Galapagos Islands via Zoom with the Charles Darwin Foundation. This charity is based on Santa Cruz, the most populated of the Islands, and runs many crucial conservation projects that are vital in protecting the native wildlife from invasive species, plastic pollution and climate change. We will be drawing Giant Tortoises, Mangrove Finches and Sea Turtles with a variety of media and working from beautiful reference images and videos taken by CDF photographers and collaborators. While we draw we will be hearing from the team at the Foundation about the current projects that aim to conserve these particular Galapagos species and the biodiverse ecosystem, including tortoise nest monitoring and research into the invasive parasites that are preying on bird nestlings. And at the end – if the weather on the Islands is on our side – we'll be able to head down to the beach with the team to spot some of the Marine Iguanas that hang out by CDF HQ!
A downloadable Reference Image Pack will be supplied with the Zoom link. The class will begin with an introduction from WLD founder and artist Jennie Webber, who will take you through sketching tortoises, sea turtles and finches in a simple, step-by-step format each in turn. There will be a drawing demonstration of the shapes, proportions and anatomical features to identify – and Jennie will be on hand to give feedback or creative advice throughout the whole session. Whilst we draw we'll be chatting with the CDF team and everyone is welcome to ask questions.
The basic materials you need to take part are paper, a pencil, eraser and sharpener, but of course you are more than welcome to work in whatever materials you enjoy or have to hand. Please get in touch if you need advice on materials, we're happy to help! You will be emailed instructions and the Zoom link to join 48 hours before the event is due to start, or in good time if you booked last minute. If you haven't received the link, do check your junk mail first and then get in touch and we'll make sure you have it before the event is due to take place. You just need one ticket per device, not per person.
If you have not received your email 24 hours before the class please check your junk mail or get in touch with Jennie on info@wildlifedrawing.co.uk
As always, 50% of your ticket price will be donated to the Charles Darwin Foundation.