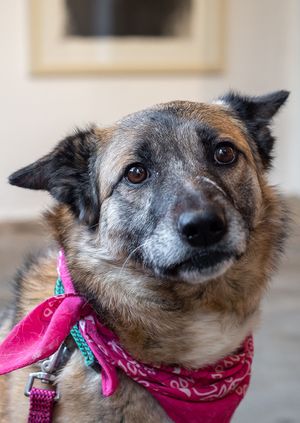 Wild Life Drawing: Rescue Dogs
7th Aug 2021 11am - 1pm
Add to Calendar
Event Details
Delighted to announce another special drawing class in collaboration with Wild at Heart Foundation to raise money and awareness for their worthy canine causes. We'll be drawing WAHF rescue dogs of all different sizes, breeds and colours; and all of them have happy rehoming stories to tell. We will hear about some of the abuse suffered by dogs in countries where the laws protecting animals are not reinforced, and learn about some of the success stories, where special dogs have been able to have specialist surgery funded by donations and how we can get involved to help!
£10 from the price of each ticket will be donated to Wild at Heart Foundation – and we'll be joined by members of their team (along with their rescue dogs) to tell us all in person about some of the neutering projects they run overseas and how they're working to combat the brutal mistreatment suffered by strays, plus advice on ways we can get involved to help. This charity works to compassionately reduce the world's 600 million stray dog population by organising rescue projects, neutering programmes and education initiatives.
The drawing class is open to all, from beginners to advanced. Children aged 8 and above are welcome if accompanied by an adult partaking in the class. All drawing materials are supplied, including paper and drawing boards, but please feel free to bring colours or any other specific media you might like to use. Drawing tips and guidance will be provided throughout the session, with an in-depth demonstration of how to draw animals from life at the beginning of the class. The aim of these drawing classes is to inspire a sense of appreciation and understanding for the animals and their conservation in the wider world.
Wild Life Drawing is working with the finest animal handlers, sanctuaries and organisations to put on these events. All the animals that attend the sessions are well used to humans and different environments and are always accompanied by experienced handlers, their welfare is our highest priority. For this class we are only drawing dogs that are happy around humans and comfortable around other dogs, with plenty of treats and toys to keep them occupied. Each dog will be accompanied by their owner at all times, who will be giving their time for free – hopefully in return for a few pet portraits.
Booking with a Gift Voucher
If you would like to book this class with a new gift voucher then please enter the five digit code at checkout to redeem this class. If you have old gift voucher (the code should start with WLD...) or if you have a voucher from another vendor (The Indytute or Not on the High Street) then please email us at info@wildlifedrawing.co.uk quoting the code to book your place on this class.
Tickets are non-refundable but can be transferable to another name. If you have any questions, don't hesitate to get in touch with Jennie on: info@wildlifedrawing.co.uk